We'Neonet Bangkok are a distributor and reseller of iHome product in Thailand, iHome has sold its products to virtually every major hotel chain around theworld, including Hilton, Hyatt, Marriott, Disney, Wynn, Ritz Carlton, Four Seasons, Omni Hotels, MGM Grand, and many others. Many of these hotels have acknowledged consumer con dence in the brand by featuring iHome products in their print ads, airport billboards, television commercials, online promos, room keys, etc.
All of our models are user-friendly and contribute to the comfort and enjoyment of a guest's stay, making their hotel rooms feel more like home.
This product is designed to provide high quality wireless sound for your Bluetooth audio device.
This instruction booklet explains the basic operation and care of the unit. Please read it carefully and keep for future reference.
HW5 iHome

Qi Wireless Fast Charging
Bluetooth Beside Stereo Speaker
Stereo Speaker's in Reson8 technology
Alarm Clock with Single Day Alarm
Dual USB Charging (2 USB Ports)
Volume limiter switch
3 Step Alarm Set
DST switch
Battery Backup with Secure Door
HW2 iHome

Qi Wireless Charging
Alarm Clock with Single Day Alarm
Dual USB Charging
Volume limiter switch
3 Step Alarm Set
DST switch
Battery Backup with Secure Door
iBTW23 iHome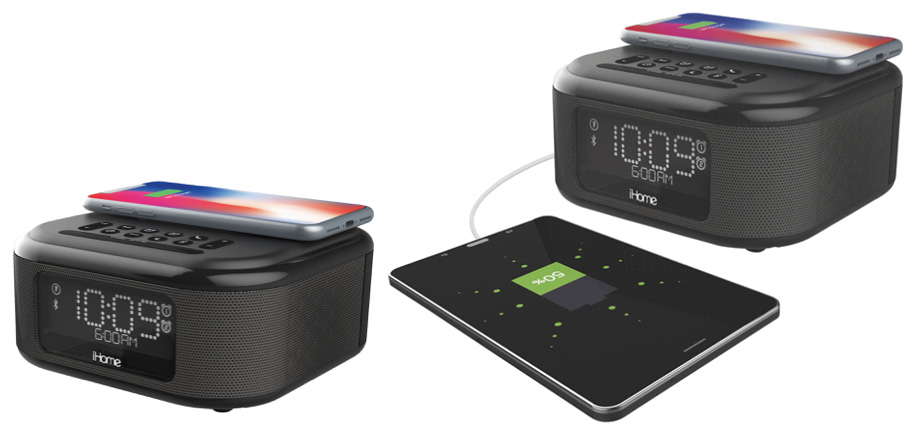 Qi Wireless Charging
Bluetooth Beside Stereo Speaker
Speakerphone call
Stereo Speaker's in Reson8 technology
Alarm Clock with Dual Alarm
Single USB Charging
DST switch
Battery Backup with Secure Door