WORK SMARTER AND FASTER?
Are you a small business trying to compete like a large enterprise or if you are a large enterprise seeking the agility of a small business, Mitel delivers all-in-one communications, collaboration and contact center solutions. NeoNet Bangkok (N.N.B.) Co.,Ltd. We are Mitel partner in Thailand ระบบโทรศัพท์ IP PBX System
Mitel IP PBX System ระบบสื่อสารที่ถูกออกแบบมาให้ทำงานได้สอบคล้องกับทั้งองค์กรขนาดเล็ก, กลาง, และองค์กรหรือธุรกิจขนาดใหญ่ รองรับทั้งสำนักงานเดี่ยว, องค์กรที่มีสาขาเชื่อมต่อและสามารถ integrate ได้อย่างง่ายดาย
Benefit from a flexible workforce
อิสระในการทำงาน (Freedom to work from anywhere, anytime, on any device)
Teleworker – ทำงานผ่านโทรศัพท์ที่บ้านด้วยการเชื่อมต่อแบบง่าย ๆ มาที่ที่ทำงาน
Dynamic Extension – ลูกค้าและผู้ติดต่อสามารถติดต่อท่านได้ทุกที่
Unified Communications & Collaboration – สามารถสร้างระบบการสื่อสารให้องค์กรเป็นหนึ่งเดียว ด้วยการสื่อสารหลากหลายแบบที่ครบวงจร โดยพนักงานสามรถเข้าถึงคนที่ถูกต้องและข้อมูลที่ถูกต้องได้
Virtualized voice revolutions – ทำงานด้วยการ integrate กับ Virtualization ชั้นนำ อย่างเช่น VMWARE ด้วย Mitel Virtual Solutions
Mitel Solutions for the Hospitality Industry – รองรับการทำงานและเชื่อมต่อทั้งโรงแรมขนาดเล็ก จนถึงโรงแรมหรูหราชั้นนำ
Mitel Business Communications Solutions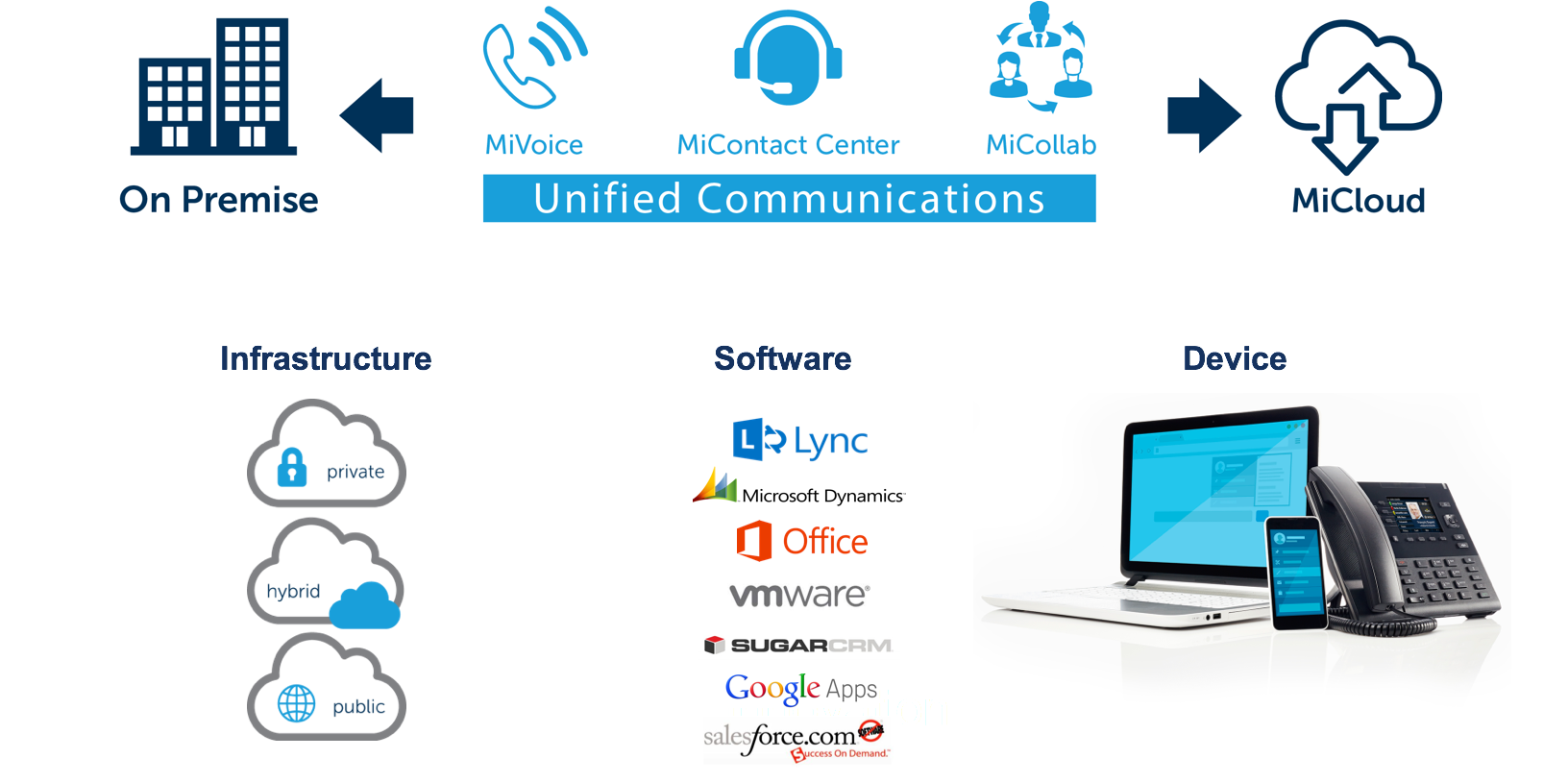 Key Business Solutions
Mobility
The reality of the current business landscape is that work often takes employees away from their desks, and their desk phone, each day. With MiVoice Business, employees are provided with access to the same "in-office" communications experience from anywhere with a single identity, phone number, voice mailbox, and extension.
Unified Communications and Collaboration
A direct result of today's world of business is that organizations are faced with a number of challenges. From how to get employees to efficiently and effectively work together to help drive change throughout the business to ways to improve client interactions that drive increased revenue?
Unified Messaging
Unified Messaging enables your employees to respond faster to clients and colleagues through single message storage and access. With MiVoice Business your employees have anywhere, anytime access to messages with an integrated, fully-featured voice mail system, that provides unified messaging and automated attendant capabilities.
Contact Center
Contact centers can help improve your customers' experience by ensuring that calls always go to the right agent – anytime, anywhere, and by any means. In fact to meet the needs of internal "customers," some departments within your organizations may even perform a contact center role without thinking of themselves as contact centers.