Qi Wireless Charge For Hotel
This Qi Charger is fully WPC Qi Certified to guarantee maximum device compatibility. A high-performance 10 watt wireless charger provides excellent charging time for your guests mobile devices. Simple to install and place on the nightstand or desk space, for security we have developed a security ring to secure the charger and PSU to furniture.
In-Desk Qi Wireless Charge | TA-8200

Security ring with 4 screws + rubber feet & Security Lanyard with grub screw + screw/ raw plug for furniture or wall

ChargePort Duo | TA-8250
Qi-certified for a safe and reliable wireless charging
Up to 10 watts for each Qi-wireless charging pad for fast charging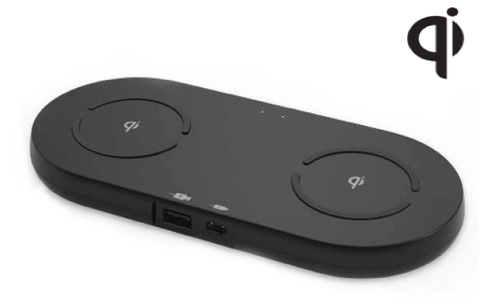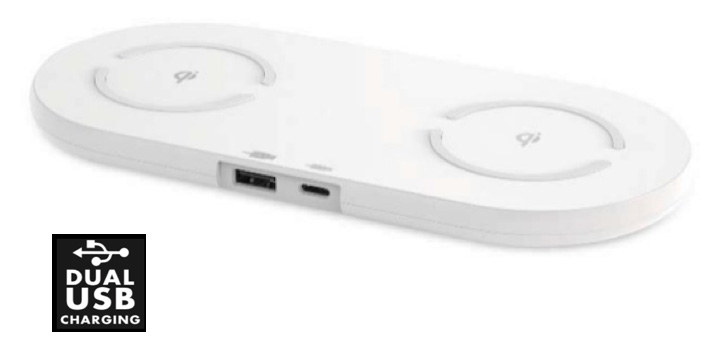 USB Type A and USB Type C for charging non-Qi devices and tablets that can deliver another 18 watts.
On-Desk Qi Wireless Charge | TA-8210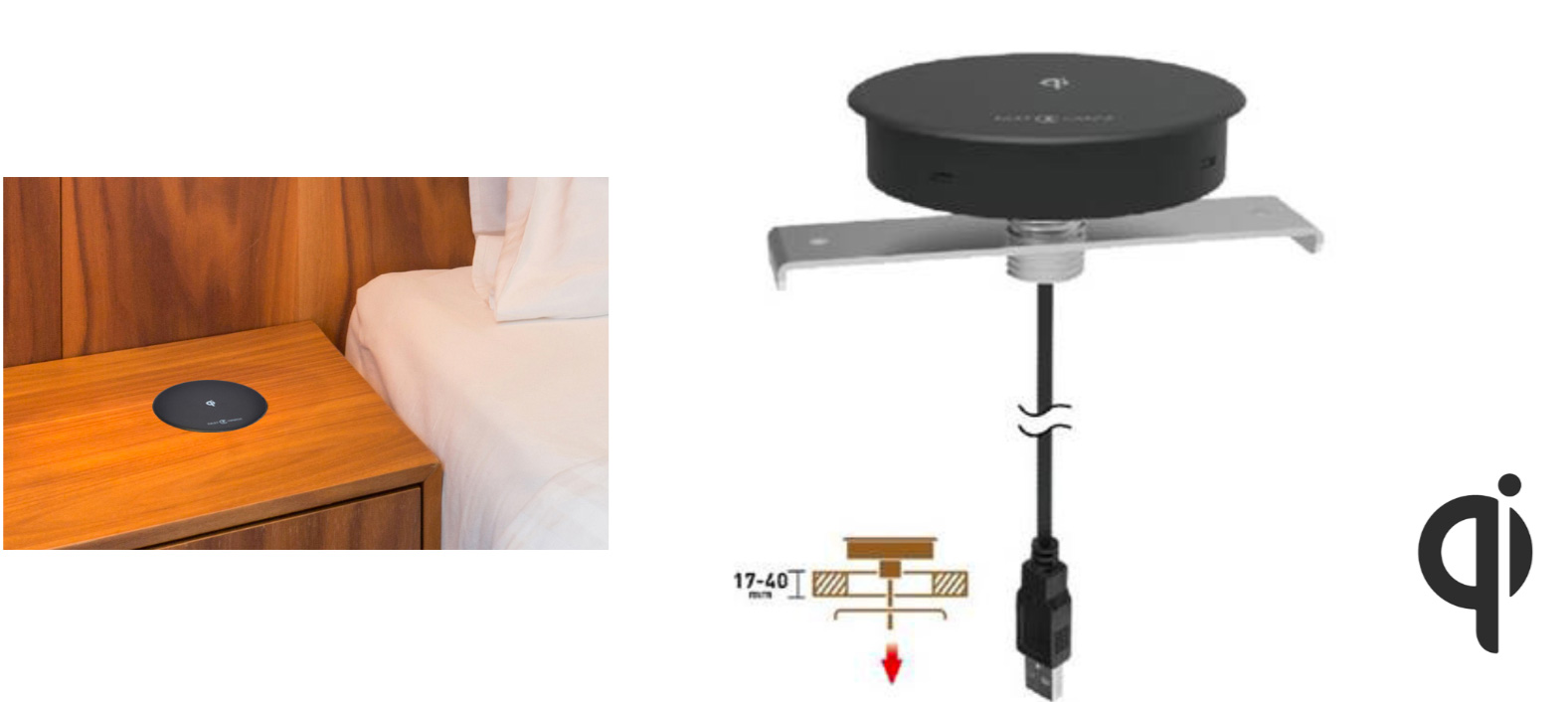 Features:
Qi Certified, WPC Qi V1.2.4
Wireless charging power 10 watts
Intelligent two-color indicator to show working condition
Charges all Qi compatible phones including but not limited to iPhone 11, iPhone XS, iPhone XS Mas, iPhone 8 Plus and Etc,.
Samsung S8, S8 Edge, S7, S7 Edge, S6 Edge+ and Note 5 support fast charge
Huawei P30 Pro